What is the Difference Between AWD and 4WD?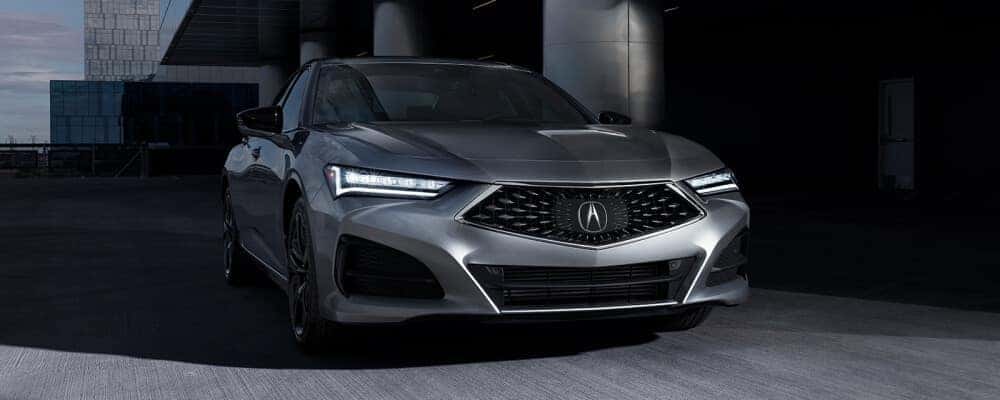 At Springfield Acura in Springfield Township, we have an extensive new inventory that is filled with AWD and 4WD vehicles. You might ask yourself, "Is AWD the same as 4WD?" or "Is AWD better than 4WD?" The short answer to both: no and it totally depends on your preference! Learn more with this AWD vs. 4WD guide to see the difference between AWD and 4WD to find out which one, AWD or 4WD is for you.
---
AWD vs. 4WD: What is AWD?
AWD, short for "all-wheel drive" , is a specific drivetrain configuration where the engine directs power to the front and rear axles, essentially to all four wheels. As Bridgewater and Staten Island begin to shop our pre-owned inventory, you'll notice that there are several AWD systems. Some of them are part-time AWD systems while others are full time AWD systems. So, is AWD the same as 4WD? Not at all! Just because an AWD system is part time, it just means the vehicle monitors road conditions before directing power to all four wheels.
AWD vs. 4WD: What is 4WD?
4WD, short for, "four-wheel drive" is the basic 4×4 drivetrain. AWD and 4WD are both drivetrain configurations you can choose from but the difference between AWD and 4WD is that 4WD are equipped to send power to the rear and front axles but they direct a certain amount of power to the left and right wheels. But, mainly, what is the difference between AWD or 4WD? 4WD is created for the best off-road performance and built for vehicles with truck-based configurations.
Which is Better: AWD or 4WD?
As a Union County driver, you're probably wondering whether you should go with AWD or 4WD. It all depends on your priorities and how you would like to use your vehicle. If you're still asking, "Is AWD better than 4WD?" AWD is typically best for suburban drivers who like more traction, while 4WD vehicles are better for off-road conditions. So, which is better: AWD or 4WD? You can decide.
Explore AWD and 4WD SUVs at Springfield Acura Today
Now that you know more about AWD and 4WD, is AWD better than 4WD for your needs? Contact us at Springfield Acura to begin the finance process today!
More from Springfield Acura
If you're shopping around Union County and Bridgewater for a sleek luxury sedan with a sportier ride, then you may want to take a closer look at the impressive new 2023 Acura Integra dimensions. This newly redesigned compact high-end ride is equipped with plenty of cabin space to ensure a relaxing ride along with an…

The Acura Integra is the perfect luxury sedan for a Union County lifestyle. It's sleek, efficient, and provides plenty of room for you and your passengers. You just can't go wrong with it! While we can't cover all of the amazing features that come with the Integra, we will highlight the 2023 Acura Integra specs…

Are you on the market for a new sedan to drive through Union County? The Acura Integra should be at the top of your list because of its affordability and amazing features offered. There are also plenty of configurations to choose from. Learn more about your 2023 Acura Integra options with Springfield Acura below and contact…